Black Foxxes
The Key Club, Leeds.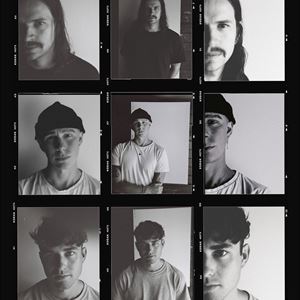 Under 14s must be accompanied by an adult. We cannot issue refunds to under 14s who are not accompanied by an adult.
More information about Black Foxxes tickets
An important message from The Key Club
- We will be asking all customers to demonstrate their COVID status before entering any event - both gigs and club nights. You will need to provide either of the following at the door:

o Proof of double vaccination, with the second dose at least 14 days prior to the event you are attending
o Proof of a negative lateral flow or PCR test result logged within 48 hours of the event you are attending (result must be shown via NHS text / email / app)
o Proof of natural immunity - a positive PCR test, clear of the 10 day isolation period, taking within the last 180 days

- Wearing of masks is encouraged when travelling to the venue using public transport, and when in the venue as much as possible. Please remember the choice to wear a mask is down to each individual, including our staff, and a zero tolerance policy will be used towards any persons acting threateningly.
- Hand sanitising upon entry and throughout your visit, along with regular hand washing, is strongly encouraged. Hand sanitiser will be available throughout the venue.

If you are experiencing symptoms of COVID, or have been in close contact with someone who is experiencing symptoms/had a positive test result, please do not attend the venue. Your ticket can be refunded, please contact your provider.

Please note, due to the ever changing nature of the Covid pandemic, these procedures may change by the date of the show you wish to attend.


Over the course of two albums (2016's `I'm Not Well' and 2018's `Reidi'), Black Foxxes main-man Mark Holley established his band as a potent creative force, carving out a signature spot on the emotive rock `n' roll map backed by strong, growing support from fans and media alike.

With singles / videos such as `Husk', `I'm Not Well', `JOY' and `Manic In Me', the clip for which was filmed in Iceland, a key source of influence for Album 2, it became increasingly clear that Holley is an artist prepared to shed protective layers - an artist with plenty to say and a particular way of tapping into thoughts, feelings and fears.

And now, with Album Number 3, the Bristol-based singer / songwriter / guitarist has done even more to bind music and personal message into a cohesive body of work - nine compelling tracks recorded quickly with a brand new rhythm section (drummer Finn McClean and bassist Jack Henley, a longstanding friend), plus a trusted team member in producer / mixer Ade Bushby, who helmed the desk on both previous outings.

From the very start, the intention was to keep instinct, musical integrity and the chemistry between the players right at the fore, with no second-guessing of the market and no attempt to stem or to edit the musical flow - a flow that takes in synths, distorted vocals plus a battery of left-field sounds (inspired by Bristol's alternative DIY culture), along with a broader range of lyrical subject matter.